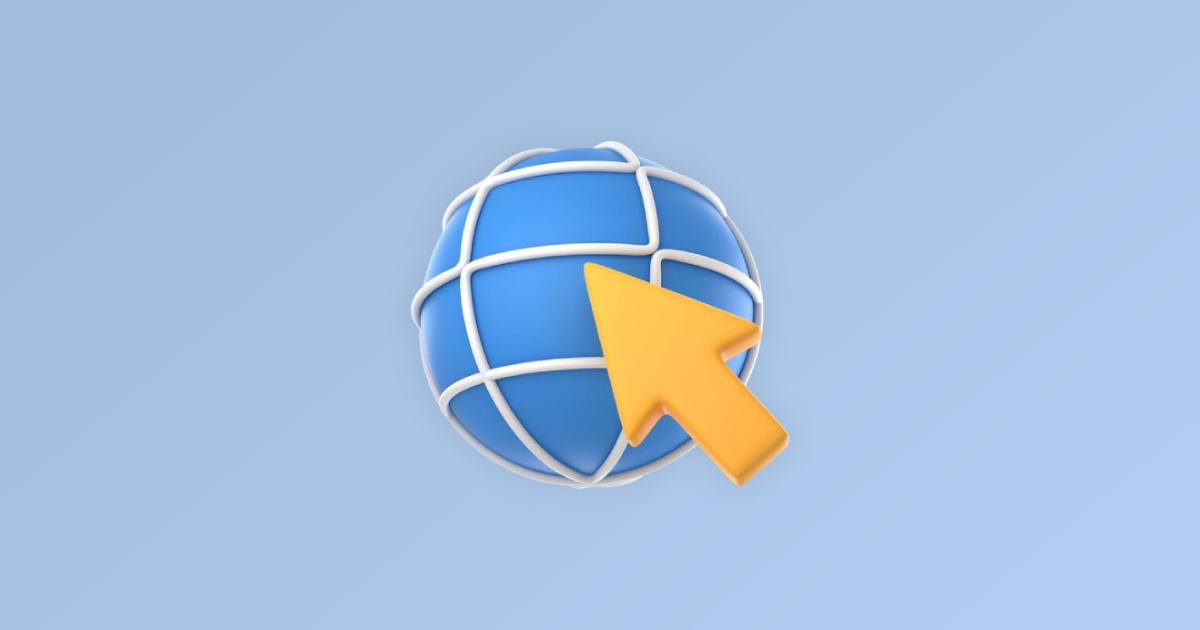 Whether you're an individual seeking to protect your personal information or a business owner safeguarding your company's data, the process of purchasing a domain without revealing your identity might be a little tricky. In this article, we'll guide you through the steps to buy a domain anonymously and explain some options for using prepaid cards as a secure payment method.
Step 1: Use a VPN to hide your IP
Hiding your IP is the most important part when you are buying products or services anonymously. You can use a VPN for that; make sure that your VPN has a no-log policy. We recommend Mullvad, as they offer high-quality VPN servers at affordable prices.
Step 2: Create a profile on domain registrar website
Most domain registrars will require personal details such as your name, postal address, email address, and phone number. You may use a fake name and address, but for the email and phone number, valid details are needed. No worries, there is still a solution for that!
For an email address, you can use privacy-friendly providers like Proton Mail and Skiff, which are popular free email providers.
For a phone number, we offer virtual phone number. It's entirely anonymous, so you don't need to share any personal information with us.
In this example, we will create a profile on Spaceship, a well-known domain registrar.

Step 3: Buy a prepaid card and use it for domain payment
Spaceship requires credit card payment for orders; you can use prepaid cards offered by us for this step. In this example, we'll complete the payment step with a My Prepaid Card MasterCard.
Enter your prepaid card details on the checkout page. If they ask for the cardholder's name, you can put the name that you used while creating the profile.
That's it!
Payment should be deducted from your prepaid card, and your domain will be ready in a few minutes. It's easy, isn't it?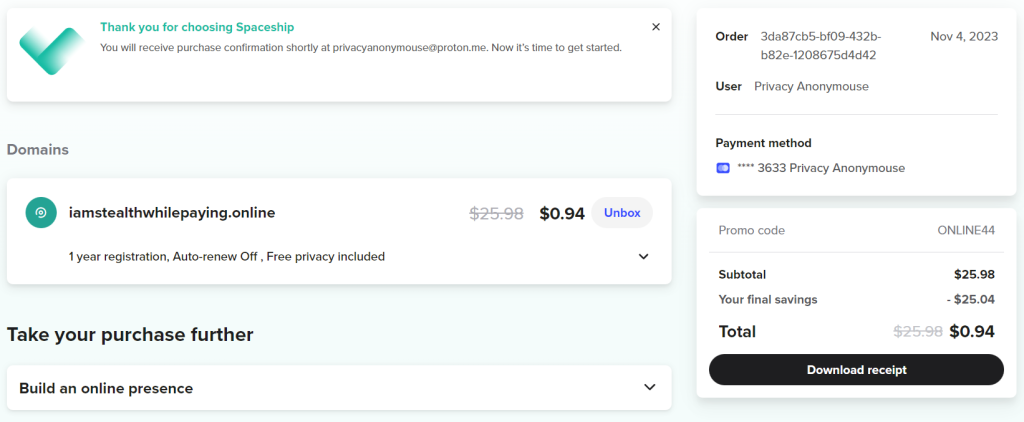 If the domain registrar doesn't accept your card, you may try other registrars because we know that some of them don't allow using prepaid cards for payment.